To register and take part in the bonus program, you need:
Log in to the Chatbot in Viber or Telegram messengers using your login and password from your personal account.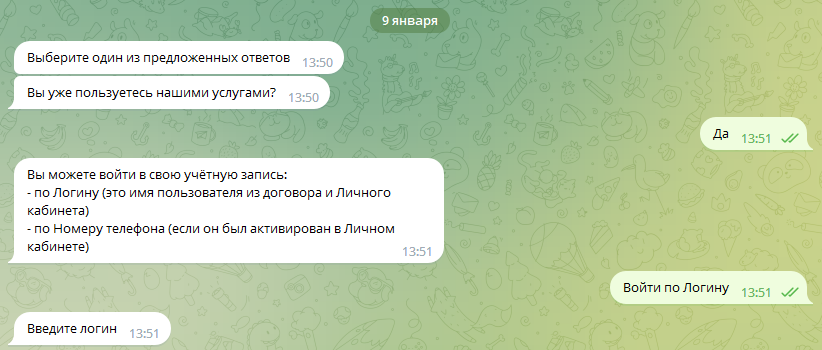 After authorization, you will see the following messages, and your account will be registered in the bonus system.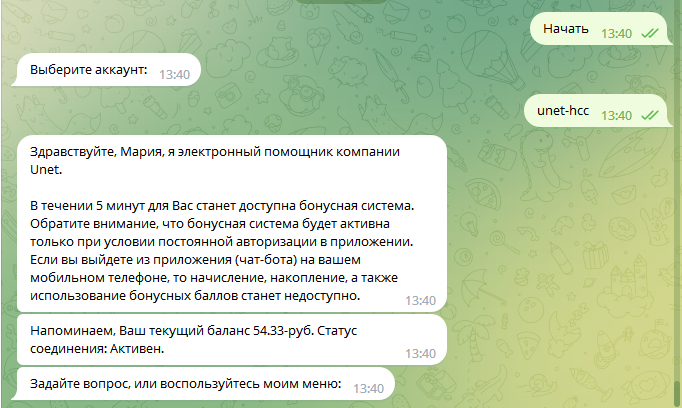 After an automatic check the bonus system will become available to you.
Congratulations, you have successfully registered! Now you can receive bonus points for various activities and exchange it for gifts!
You can check the number of bonus points in the Chatbot

Or in your personal account by the link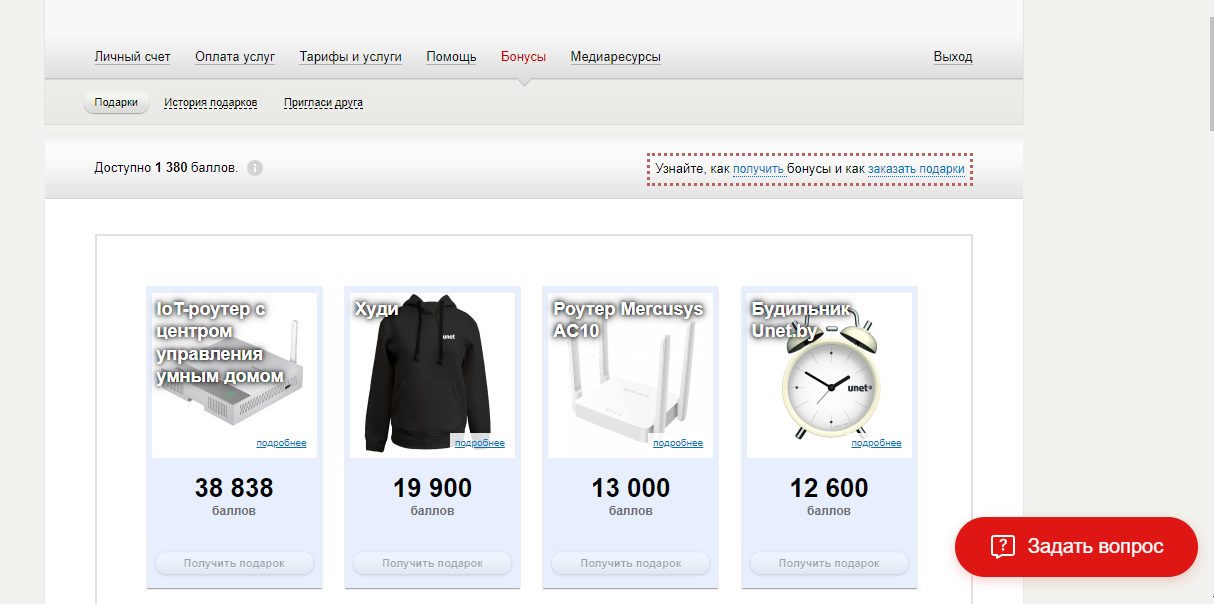 Important!
The bonus system is available only with permanent authorization in the Chat-bot. If you leave the application (chatbot) on your mobile phone, so you can't use, get and accumulate bonus points, it will become unavailable. Closing the messenger on your device does not remove authorization in the bonus system. The bonus system will only be deactivated if you log out of your messenger account.

If you want to leave the Chatbot, your previously accumulated bonus points will be saved. But you can use it again only after entering the application.
Please note that for your convenience, you can receive the notifications about bonus points only in the application (chatbot).
Messages about periodic receiving of bonus points you can see in the period from 9:00 to 22:00. Notifications about payment through the ERIP system or a card you will receive immediately after the transaction.