Bonus system Unet.by - we give gifts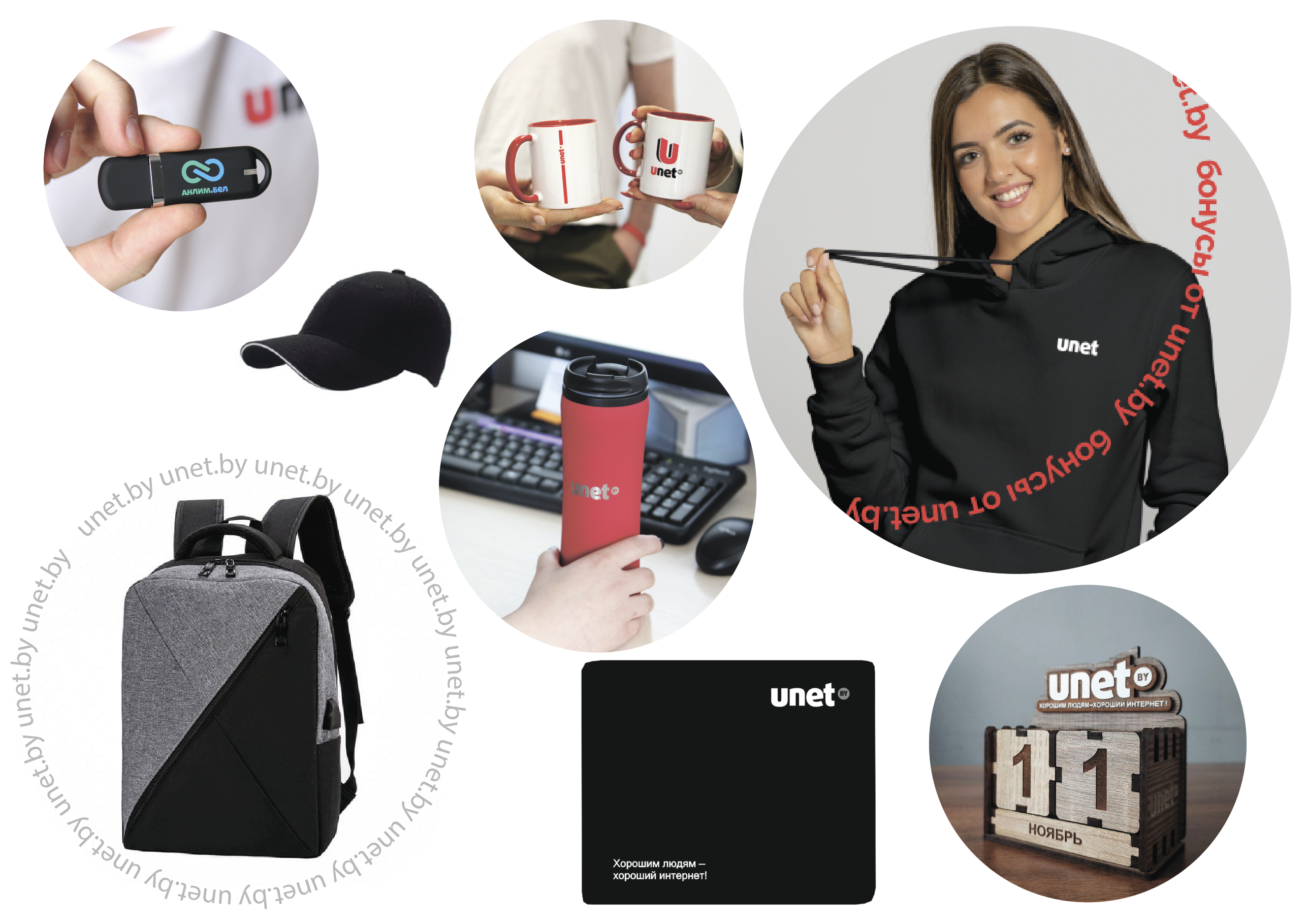 Video review of gifts.

What is the Bonus System
It's simple -'this is an opportunity to receive and accumulate bonus points (BP). Each user of Unet.by and Anlim.Bel can receive bonuses and choose gifts to his taste. It is enough just to register in the Personal Account, indicating the phone number.
How Bonus Points can be received
1. CASHBACK
Get cashback in the form of bonus points by paying for the Internet when you replenish your balance for more than 50 rubles. The percentage of cashback depends on the amount of payment and the "experience" in our network - how many years you have been with us.
If you want to receive cashback when paying for a smaller amount (from 5 rubles), use BelAssist auto payment from your personal account.

When paying for an amount less than 50 rubles, the bonus for "experience" is not charged.

Cashback is credited only if the payment was made BEFORE a negative balance appeared on the subscriber's personal account.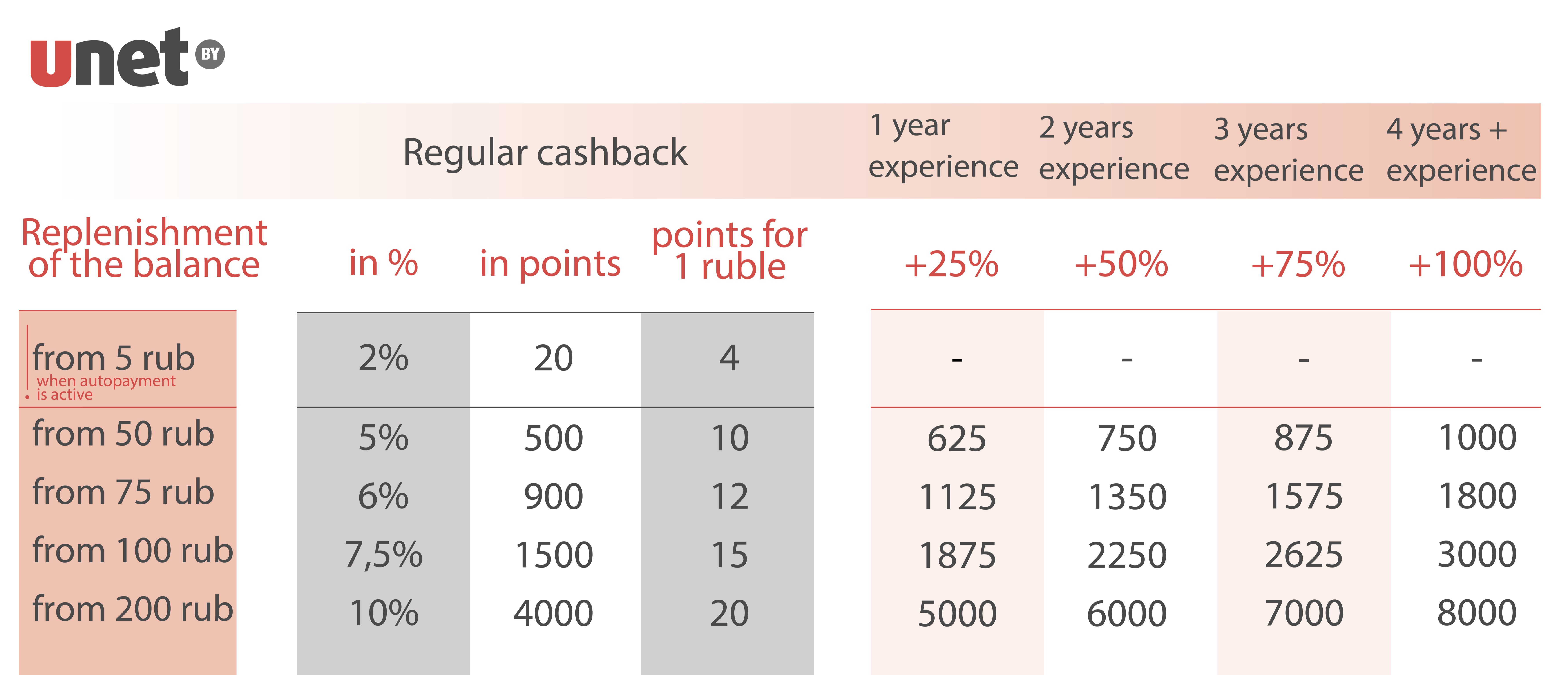 2. INVITE A FRIEND
Send an invitation to connect to the Unet.by network through your personal account and get 5000 BP for each connected friend.
For Ethernet network users, instead of points, you can get special tariffs at a special price.

Bonuses for inviting a user to the LTE network are added only after the end of your friend's test period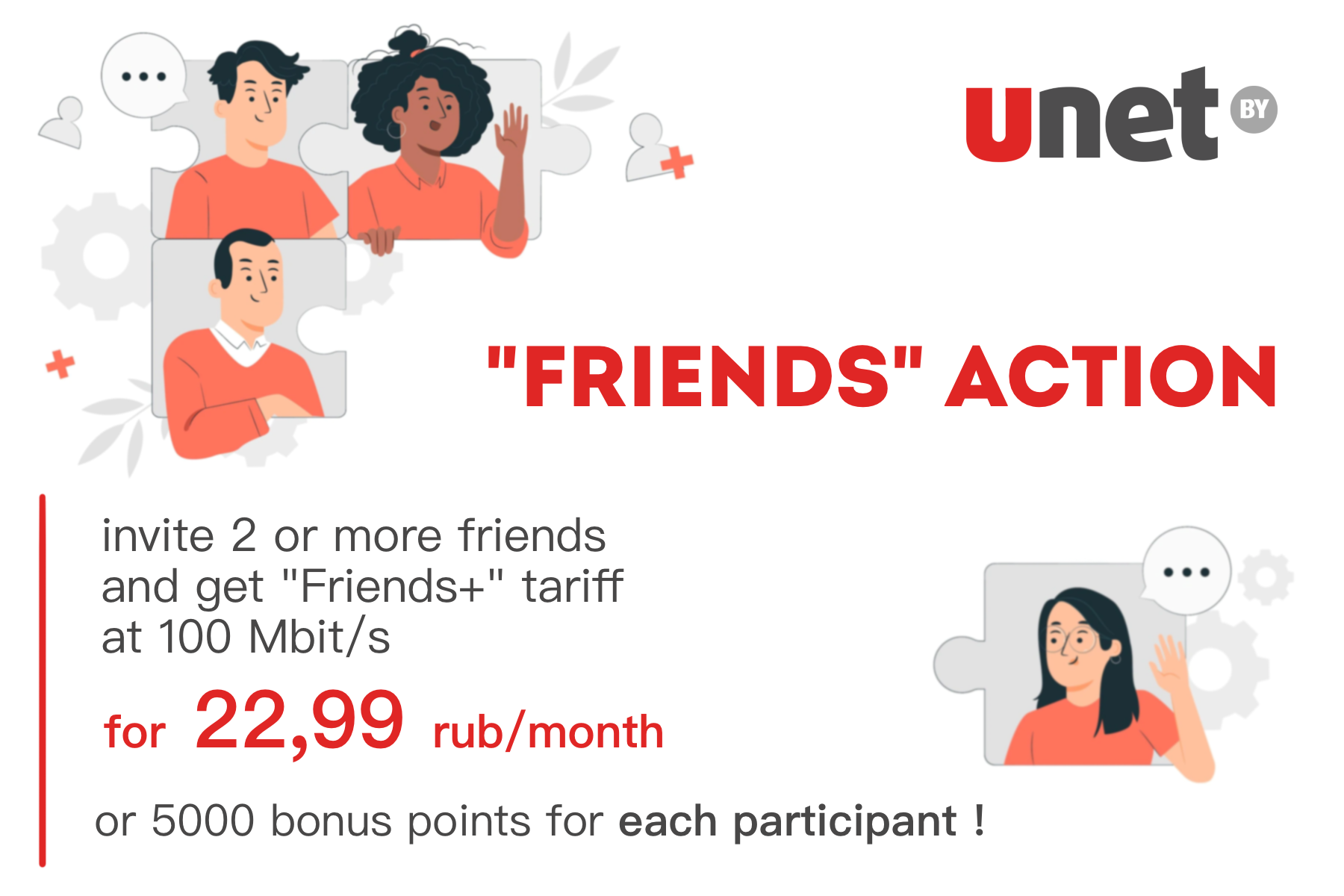 3. PERSONAL ACCOUNT
Participate in our surveys and get up to 500 BP for completing them. And by subscribing to the e-mail and sms-mailing in your personal account, you will receive 10 BP monthly for each type of mailing.
4. YOUR OPINION
Write an honest and objective review about our work and get 1000 BP. The review should be complete in content (at least 3-4 sentences with your personal impressions). Please let us know after posting a review.
You can get bonus points for review no more than 1 time in 3 months (from the last crediting of points for the previous review).
You can leave a review on one of the following resources: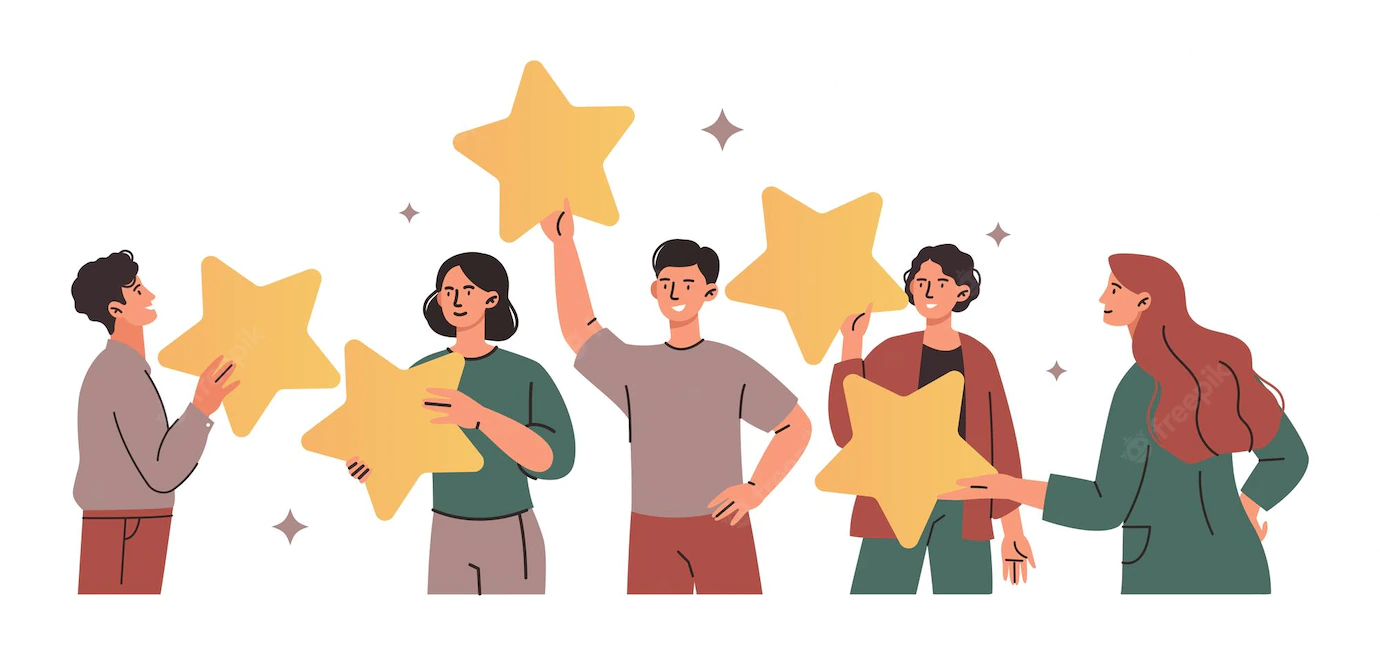 5. BIRTHDAY
This is a holiday when everyone should receive gifts. On the birthday of each user, we give 500 BP. The main thing - do not forget to indicate the date of your birth in the Personal Account.
6. YOUR ROUTER
When connecting by Ethernet technology with your equipment, we will give you from 5,000 to 10,000 bonus points. The amount depends on the chosen tariff plan. You can read more about connecting with your equipment here.
7. PARTING GIFT
If you are moving and know the contact details of the new tenants of your apartment in Minsk, give us their contacts for communication and a new Internet connection. We will thank you and give you 5000 BB.
Have you collected Points yet?! Exchange them for an Internet discount, equipment, a quality hoodie, a convenient mug or a capacious flash drive, and much more. A complete and up-to-date list of currently available gifts you can found in your personal account.


You will find detailed information on termination and examples of applications in our article on how to terminate a contract.